Sponsors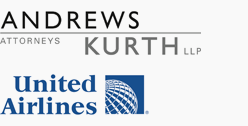 Spirited discussion on breakthrough notions for supplier diversity brings opportunities, challenges in focus.
True Blue Inclusion's "The Economics of Comprehensive Community Wealth and Job Creation Initiatives" gathering, hosted by Andrews Kurth LLP at their Houston headquarters and sponsored by United Airlines, engaged participants and guests in current and candid conversation on supplier diversity issues. The dialogue connected leading practitioners, academics and thinkers around an agenda designed to provoke new thinking on supplier diversity. Candid, open and expansive in the True Blue style, the group brought refreshingly new focus and a surprisingly new mindset to building innovative solutions.
Participants and speakers shared a dialogue addressing the mission critical role of supplier diversity programs today, and examined the changing equation of financial and social impacts on communities, people and institutions. A signature True Blue networking dinner brought together corporations and entrepreneurs to help build relationships with real impact on community jobs and well-being. The full meeting report (available as a pdf in the left column) provides more insightful detail.
Comments from participants:
"One of the most invigorating and thoughtful events I have attended in recent years."
"Excellent! Each topic, each session and each speaker left the audience wanting more."
"Great gathering of experienced and knowledgeable practitioners."
"Perfect ... True Blue does what others only talk about."